Young naked man takes shower.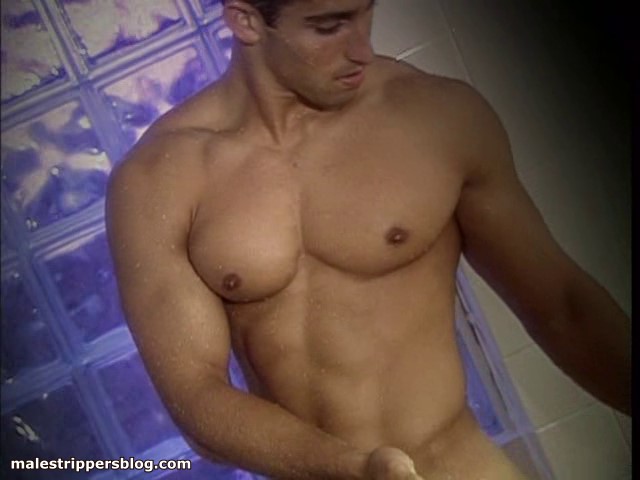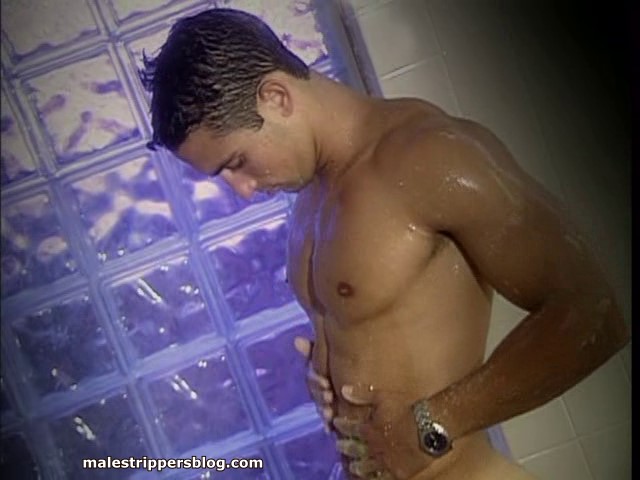 Handsome young muscle man enters into the shower room and takes off his towel that covers his waist. You can admire his perfectly ripped body! He stands under water and soaps his sexy male body slowly massaging all his muscles with erotic movements.
Then suddenly camera shows his hot soft dick, big balls and short pubic hear as he continues to massage his body. You can see his shortly trimmed armpits and pubes that are very sexy.
You can play this provoking male erotic video from time to time and this beautiful muscle man will always inspire you with passion and hunger for hot muscle men.
Young muscle man erotic gay video:
Gorgeous muscle man showering naked.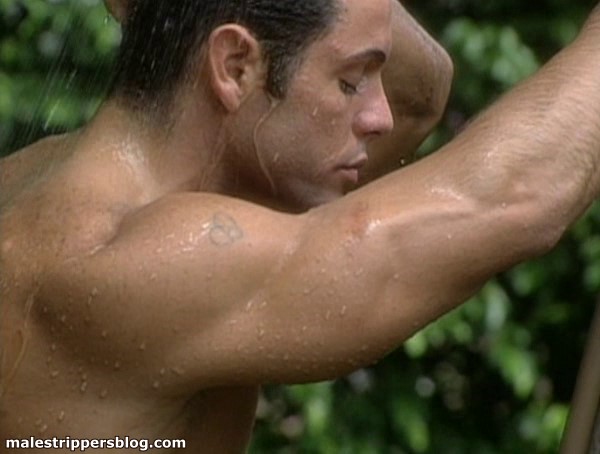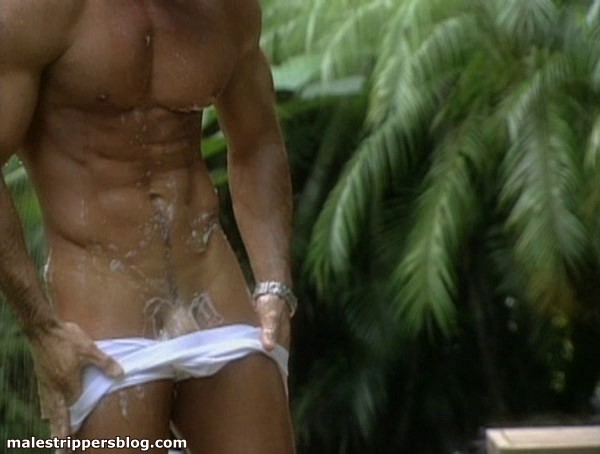 In this male erotic video we have chance to enjoy handsome naked man preparing to take shower nude. He comes to the shower and turns on the water still standing in his white trunks, so the water get on his trunks and they fit close his cock and balls and muscle ass. Then he stands completely under the shower and becomes all wet. He massages slowly his sexy muscle body including his beautiful legs.
After that he takes off his white trunks and you can see his soft half-erected dick and perfectly trimmed pubes: only a tiny line of hairs rises up to the navel – vary sexy. As he becomes fully naked he massages his dick with soap pulling it forward and up. At the end camera shows his entire perfect naked male body from top to toes coming through his dick and butt.
See this hot male erotic video: