Virtual Guys HD review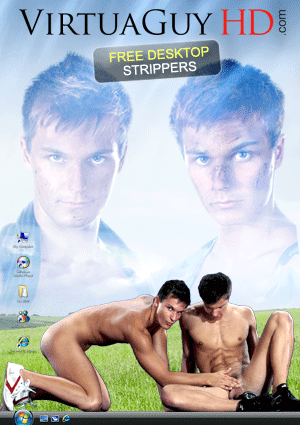 So there are just a few sites that have male striptease videos as their membership content and VirtuaGuyHD is one of them. But it is not a standard subscription website as it offers male strippers dancing on showing off on your desktop.
It works with special free software available on their site which enables to dance different male strippers models on the screen. There are two sizes for each model – HD (half or two-thirds of the screen height) and standard (half of a screen height). After installation the software shows as a red V in the tool tray.
There are about 25 models on the site that are available for free for their short non-nude trailer. The full version of the show is about 20 minutes long and is available for tickets you can buy for a price from 1$ to 2$. Also when you buy a model card you also get downloadable videos from photoshoots and a set of pictures of a model.